The Rescue 1 Global South Nashville task force just celebrated its one-year anniversary. We'd like to share some of what God has done.
Eyes that See Truth
Every week, as we serve the unhoused population in Nashville, we see darkness. We see girls working, johns paying, and pimps controlling. Heartbreakingly, we see enslavement to addiction and to demons. We see death, so much death.
But here is what God has done — he has opened our eyes. And we see Him.
We see Him at work in the life of a pimp who asks us to pray for his mother who has cancer.
He draws many into Himself as they grieve the death of yet another friend to an overdose.
We see Him in the life of a former rebel, now baptized into the kingdom and proclaiming the glories of the King.
God is at work in every person we pray for each week. We are so blessed to catch just a glimpse.
Mouths that Speak Truth
God not only opened our eyes, but He opened our mouths to speak the Gospel. Moreover, we have shared the truth of His worth, our rebellion, and His redemption – over and over. What a glory to remind ourselves and to call others to see and savor the glories of Christ!
Hearts that Feel Truth
In the past year, God has not only allowed us to see and speak the Truth. He has opened our hearts. He has poured Christ's love for those we serve into our hearts so that our hearts mirror His.
It is hard to love a girl who's never learned to receive unconditional love. To take someone to detox over and over, only to have them turn right back to drugs is hard. When you love a trafficker, whom you're fairly certain caused the death of someone you've ministered to, it is hard. However, it is not just hard, it is miraculous… It's something only God can do.
And He has done it. Soli Deo Gloria!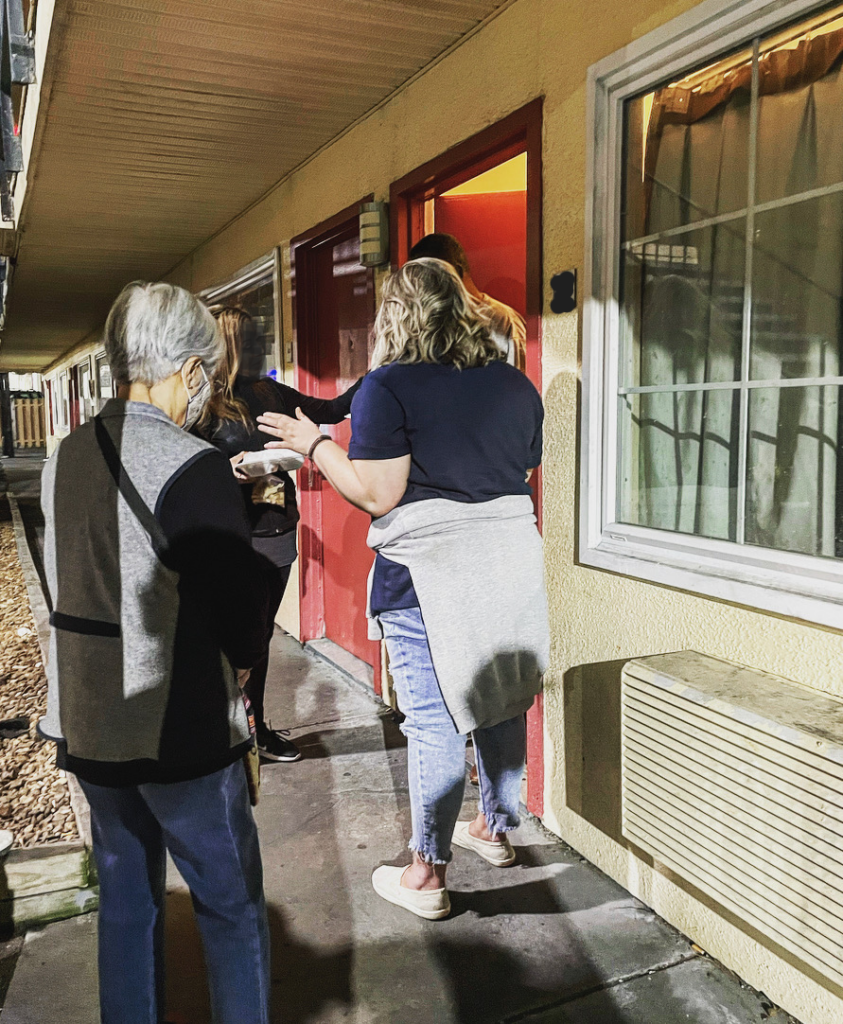 Look and See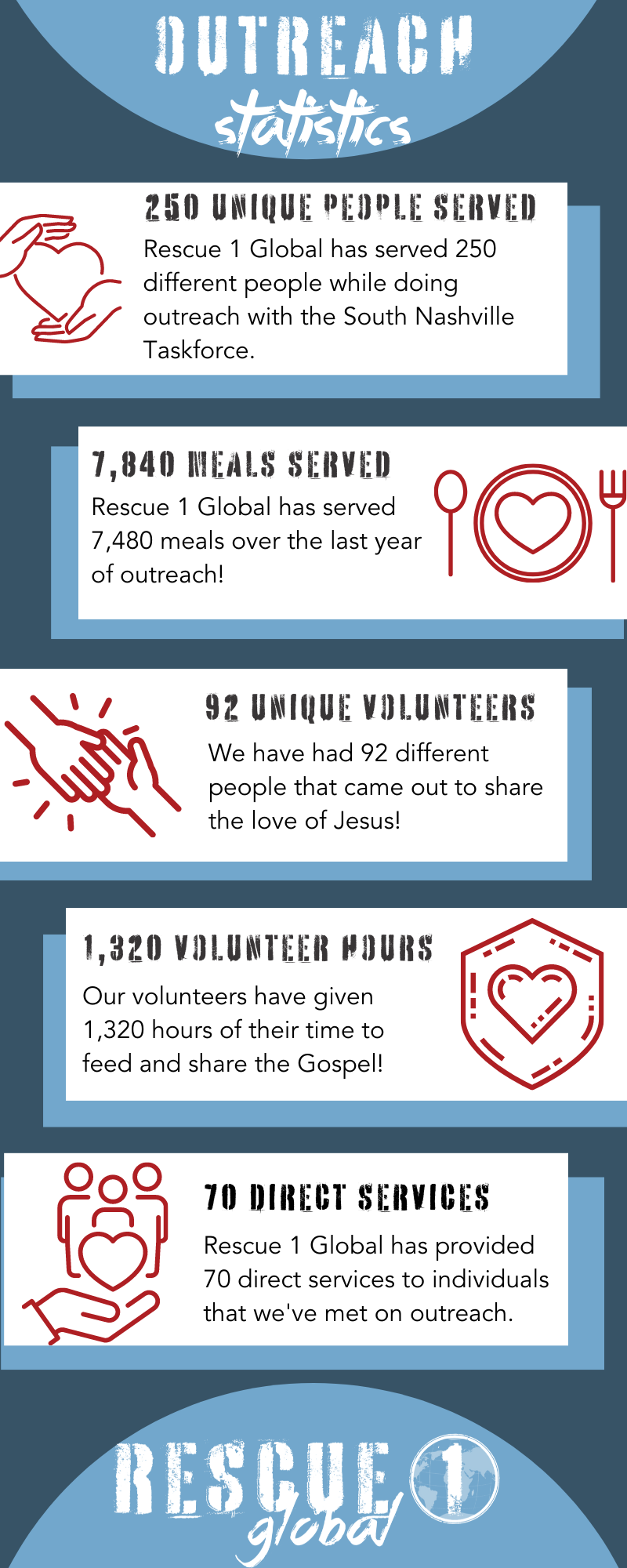 God is at Work
In one year, this is what God has provided. Rescue 1 Global could not have done this without our volunteers and churches. We're so thankful to each and every one of you who has donated your time and service!
Interested in joining God's work through our South Nashville task force? click here.
Wish to donate to support our ministry? click here.
Want to join our Prayer List and commit to pray for Rescue 1 regularly? click here.