"Because I cannot do everything,
I will not refuse to do the something
that I can do."
– Edward Everett Hale
Here are several small ways you can help
ONE person, today.
OUR IMPACT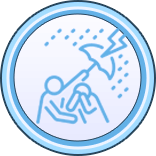 847
Survivors
Impacted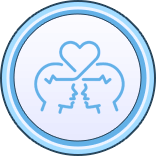 16,028
Therapeutic
Services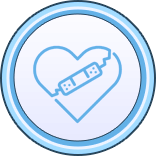 45,027
Days of
Restorative Care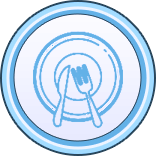 105,975
Meals
Served
HOTLINE
1-888-373-7888
We'll Listen. We'll Help. If you or someone you know is a victim of human trafficking, call now.

Every day, people just like you make a difference. Captives are set free when you become the hands and feet of this mission.
We can't reach the masses without your help.
Volunteer Statement
I was introduced to R1G because of my church's human trafficking task force group. I have been that "good person" in church regularly for over 50 years. I would come and go and participate in regular church activities yet in all that time I had never really seen God moving or people changed.
And now in the last two years of volunteering at the safe house campus weekly with my husband, I have gotten the chance to see God move mountains, miracles happening, and lives transformed in front of my eyes all the time. I am almost afraid to NOT show up cause I don't want to miss something amazing.
-Sabine Brown
OUTREACH STATEMENT
As the weeks have progressed, we have been able to develop these relationships on our Reach 1 team by meeting physical needs like providing meals and clothing for those in need. However, these things alone are just a means to an end without the gospel. The gospel is the ultimate life changing hope and goal. Serving on outreach is just the bridge to getting to the gospel and offering the chance at freedom. That's how Jesus did ministry. He healed people and he fed them, and then he spent time teaching them about the truth, His truth. Since Jesus did that, we should do too. We meet physical needs to get to the spiritual needs of people. After we offer physical loaves of bread, we get to offer the bread of life, Jesus.
~ Chelsea (Reach 1 Intern)
SURVIVOR STATEMENTS
26 year old -Grace Oasis has impacted my life in a positive way. I have overcome a lot since being here, and everyone is kind and helpful and supportive of my specific needs. I look forward to the future here and what the world has in store for me, versus just going through the motions like before.
….

13 year old: "Grace Oasis has helped me learn coping skills and ways to get through my anger, emotions, and trauma. They have also helped me learn skills such as cooking, cleaning, and completing schoolwork successfully. I am not who the world told me I was or would become."
Donate Now and Help Us Fight Human Trafficking
Your donation matters. There are many different ways to help in the fight against human trafficking and provide holistic restoration to survivors.
Subscribe for Updates, Stories, Events, and Opportunities to Help
Human trafficking is one of the greatest injustices of our lifetime. You can do your part to help us end it. It's all about the one: Rescue One.
"*" indicates required fields