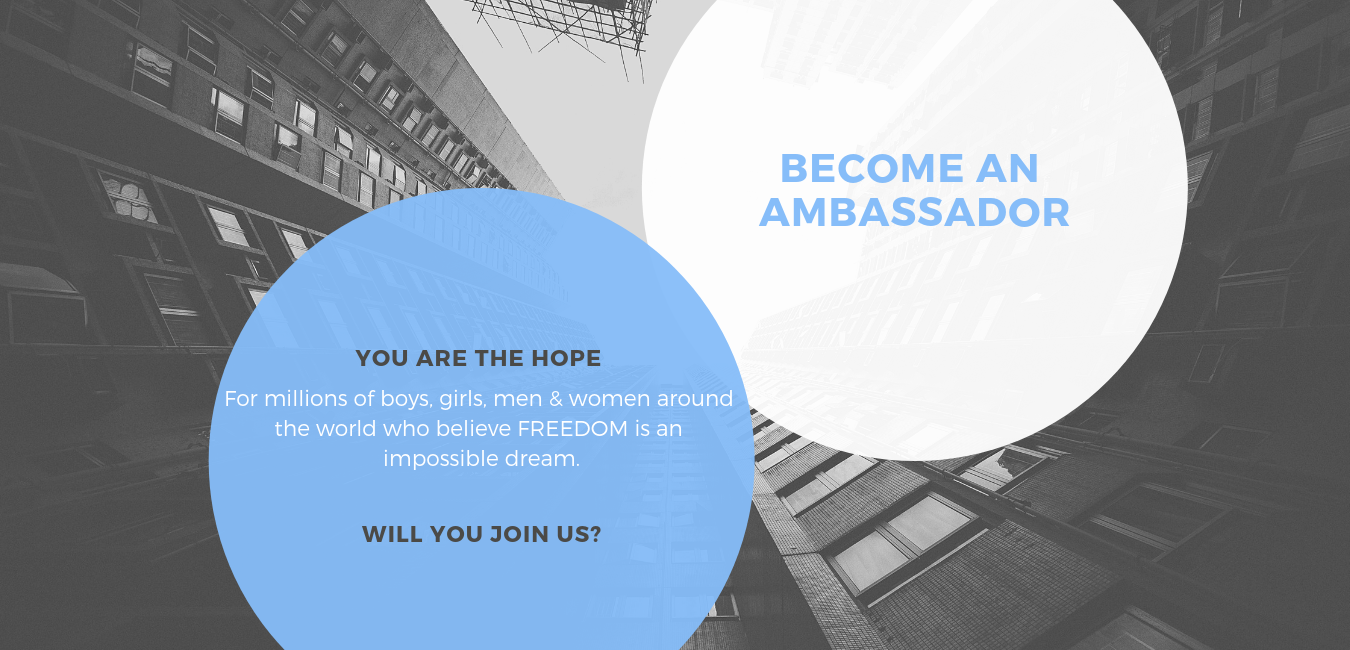 Becoming an Ambassador
Our Ambassadors are groups of people that give their time, energy and support to help us in our work to fight human trafficking and slavery both locally and globally. YOU are an essential part of our work in raising awareness.
Being an Ambassador is more than volunteering your time.
Ambassadors are:
Individuals who want to support our work and have a heart for the hidden people stuck in a dark world of human trafficking.
People who already embrace the 1/1000 campaign and who have a heart for seeing more children and women sponsored through this program.
Those folks that in the past have experienced volunteering and/or experienced trafficking first-hand Mission 1 trips globally who have seen first hand the huge need and want to do more to help.
You will become a valuable part of the Rescue 1 Global team joining us in:
Recruiting more 1/1000 sponsors via friends, colleagues, and family.
Help Organize local awareness & fundraising events.
Join us at seminars and exhibitions helping add your voice to the conversation and therefore spreading the news of our work.
Give presentations in their communities with the aim of:

Raising the profile of Rescue 1 Global.

Recruiting more fundraisers for Rescue 1 Global.
Encouraging donations for Rescue 1 Global projects.
Recruiting people to join our local efforts or Outreach, volunteerism and/or go on Mission1 Trips.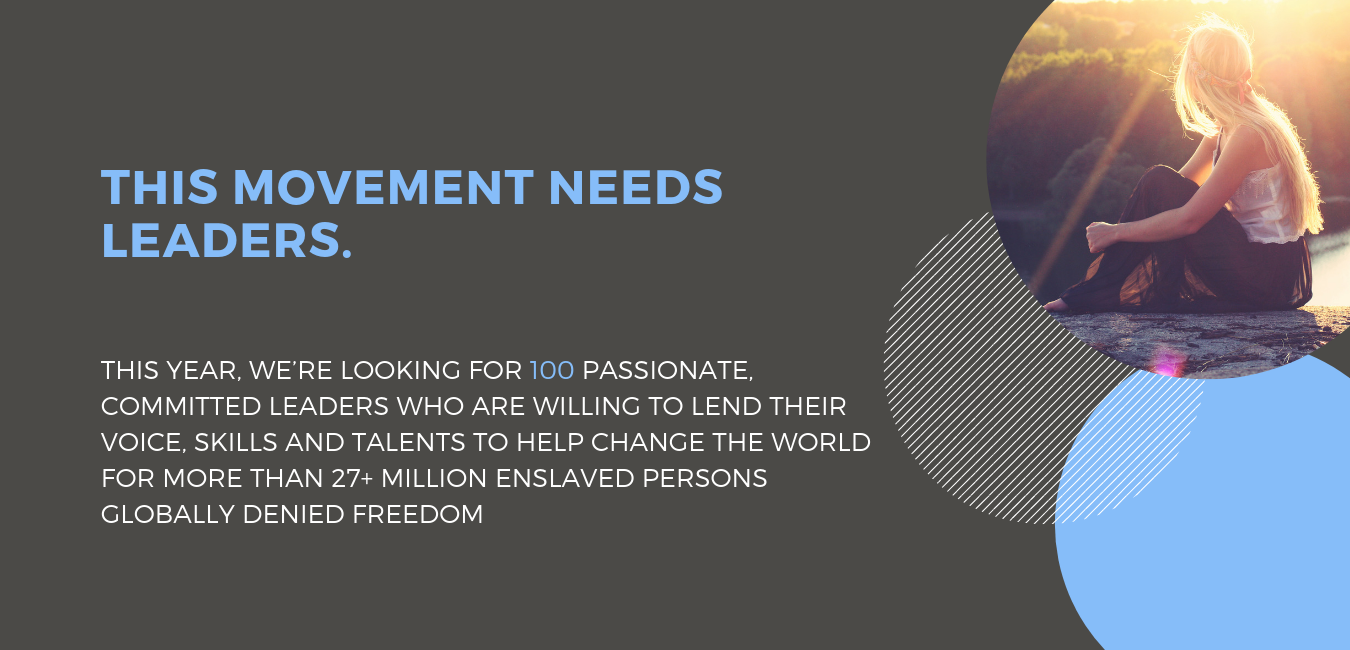 All ambassadors will be given the necessary resource to support our work in combating slavery and human trafficking.
If you are interested in becoming a Rescue 1 Global Ambassador, please contact Daniel at [email protected] or click here to contact us.