ABOUT RESCUE 1 GLOBAL
Rescue 1 Global started as a simple awareness and action campaign seeking to expose and combat all slavery. Birthed in the hearts of missionaries Daniel and Lacy Henson Tolar, Rescue 1 Global became a reality under Compassionate Hope Foundation's covering and its founder, Dr. Al Henson. Rescue 1 Global is now an independent, full-scale prevention, rescue, and restoration mission. Their unwavering passion for fighting human trafficking makes them a formidable force in the anti-trafficking world.
MEET OUR EXECUTIVE LEADERSHIP TEAM
Rescue 1 Global would like to introduce you to the group of passionate individuals who educate and motivate our staff and volunteers and cultivate a workplace of service and gratitude.
Amanda Salter
VP of Business Administration
Tiffany Kiser
Interim VP of Restoration
Michael Codilla
Executive Director
Rescue 1 Philippines
Our Story
Long before they fell in love, Daniel and Lacy Tolar accepted a calling to enter full-time missionary service. Even at such a young age, they each knew to pray their future spouse would exhibit similar traits, passions, and callings to the simplistic, pioneer lifestyle. They are blessed to have found these in each other.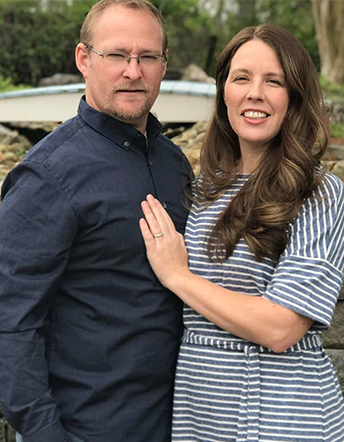 Together, Daniel and Lacy served Lighthouse Ministries in Antioch, TN, as the Missions Committee Chairmen for 8 years. During that time, the Lord called them into full-time, vocational, and crosscultural missionary service to many countries. Then, Rescue 1 Global's founders were struck with reality as the stories of human trafficking transformed into heartbreaking realities. Upon visiting recruiting sites and continuing their research, they discovered poverty and anonymity were key factors that kept communities vulnerable to predators.
It was a vision trip to Thailand in 2011 that spurred Daniel and Lacy into action. Southeast Asia is a hotspot for human trafficking. In fact, this area of the world is known for children being lured, bought, tricked, and stolen into the sex slavery industry at astonishing rates. Struggling families often force their children to drop out of school and begin working at a tender age. Many resort to sending them to a recruiter who contracts them as housekeepers or servers. These desperate families don't know that their children are immediately forced into the sex industry.
Once Daniel and Lacy realized what was happening, they became proactive and connected with local Christians who possessed the same burning vision to address the injustice of human trafficking. Their passion birthed the willingness to fight the war against human trafficking, but it was these connections that fortified their vision and made Rescue 1 Global a reality.
This intense desire to serve and protect the vulnerable has proven to be contagious. From the
hearts of the Thai people, it propelled into other parts of the world, including where our
partners serve, in the Philippines, Laos, India, and right here in the United States.
When Daniel and Lacy returned home, God opened their eyes to the vulnerable women and children just across the street the way He'd done abroad. They also discovered others serving in a similar capacity around the southeast regions of the US. As they grew in knowledge and firsthand experience, the drastic difference between the world of trafficking in Southeast Asia and the domestic US astounded them. After meditating on this insight, they embraced the challenge with a renewed vigor.
R1G's founders acknowledge that the servants' road is not meant to be an easy one. Still, they are motivated by the reminder that less fortunate women and children worldwide deserve the same opportunity for life and freedom that the rest of us possess.
Today, Rescue 1 Global is an independent and far-reaching prevention, rescue, and restoration mission, unleashing a powerful force in the anti-trafficking world. We are excited to share that your generous donations allow us to serve over 180 children and dozens of women in several locations around Southeast Asia every day. Also, women and children across multiple states in the US are rescued and restored because you gave. This work can only continue because of faith partners like you. So, on behalf of those we represent that have been silenced by this evil for so long, THANK YOU!
IMPACT the life of ONE today.
Become an ambassador and join the fight by leveraging your platform to educate others about the reality of human trafficking.