From Memphis to Mountain City, from Ardmore to Ashburn, sex trafficking occurs in Tennessee. Reports of this global atrocity are increasing in magnitude and severity. On March 31, 2022 the Metro Nashville Police Department activated SWAT to assist in a human trafficking raid. Click to view news report.
You are the difference!
Rescue 1 is grateful to its volunteers and financial partners. First, each day they help Rescue 1 serve communities in counter human trafficking efforts. Second, they help provide holistic restoration to those unjustly, illegally, and heartlessly exploited by others for evil pleasures and greed. Third, their love and support restores survivors' lives and encourages the Rescue 1 team daily.
BECAUSE OF OUR PARTNERS
We are able to serve so many…
Because of them, we were able to serve 82 (64 U.S. & 18 international) survivors in 2021, and we remain steadfast to rescue victims and restore survivors in 2022. In March alone, the rescue advocates and exit strategy teams have responded to 11 hotline calls.
As we continue to grow in our capacity to serve individuals, families, and communities effected by human trafficking and adapt to the dark complexities within this culture with creative biblical solutions, their partnership and participation is crucial.
Audacious 100 Day Challenge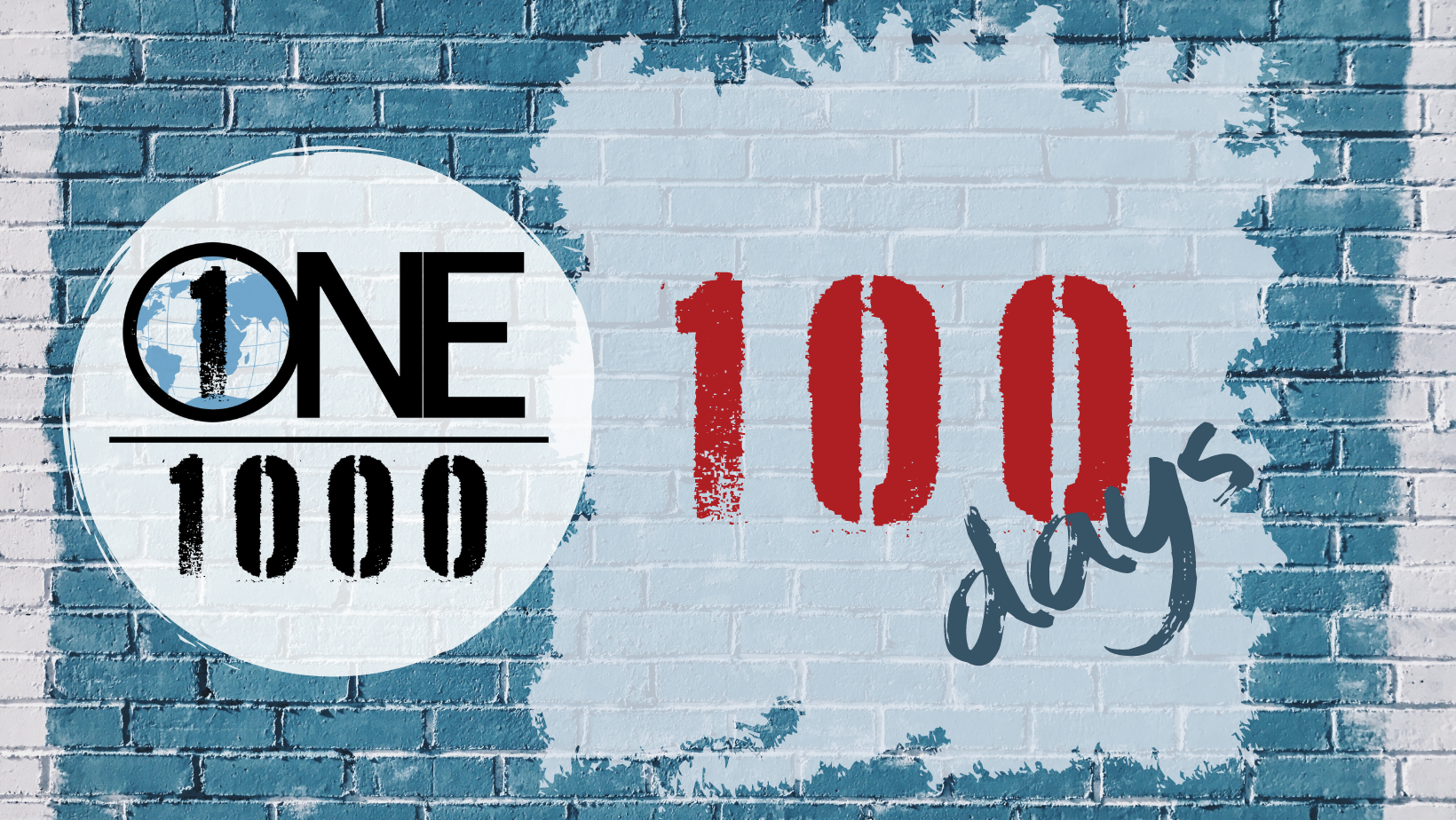 The COVID years brought us all tough economic times. Rescue 1, too, has experienced the loss of recurring monthly partners. In January, R1G learned that a recurring grant will end this June. Therefore, Rescue 1 has launched a strategic donor campaign to develop 1000 new giving units of $50/month, in 100 days. Help Rescue 1 sustain services and enhance momentum to meet the growing demand of trauma-informed counter efforts and restorative programming.
Is 1 Enough?
Who is your 1?
As a valued partner, we appeal to you to help reach this 100 Day Challenge as an Ambassador. Help connect up to 20 new potential partners to support the mission, vision, and strategy of Rescue 1.
100 Day Challenge
Rescue 1 is developing 1000 new donor units in the next 100 days. We need your help to reach this audacious goal in 100 days. Rescue 1 will provide you with training, strategy, support, tools, and encouragement. Here are two ways to participate. Click either/both for more details.
1. To increase your annual or monthly giving visit the ONE/1000 Campaign page.
2. To becoming a ONE Ambassador today and take the 100 Day Challenge click here.
Thanks for your partnership, encouragement and service. Together we will accomplish this audacious goal and Rescue 1 more.

Deeply Grateful,
The Rescue 1 Global Team
615-348-7273