Rescue 1 Global's Annual
Gala & Dinner
The Rescue 1 Global Team would like to cordially invite you to our Annual Gala and Dinner.
Featuring :
Artist Neal Fulks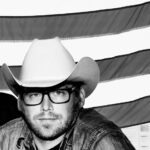 WHEN: Friday, October 9th 2020
WHAT TIME:
6:00pm Doors open, Registration and R1 Marketplace Showcase
(Come shop our Handmade Products for Change)
6:30pm-8pm Dinner & Program
WHERE: Lighthouse Christian Fellowship, Nashville TN
Please RSVP by September 25th.
Due to Social Distancing regulations and covid-19 pre-cautions; Seating is Limited to the first 100 people. This will ensure we have adequate room for spacing.