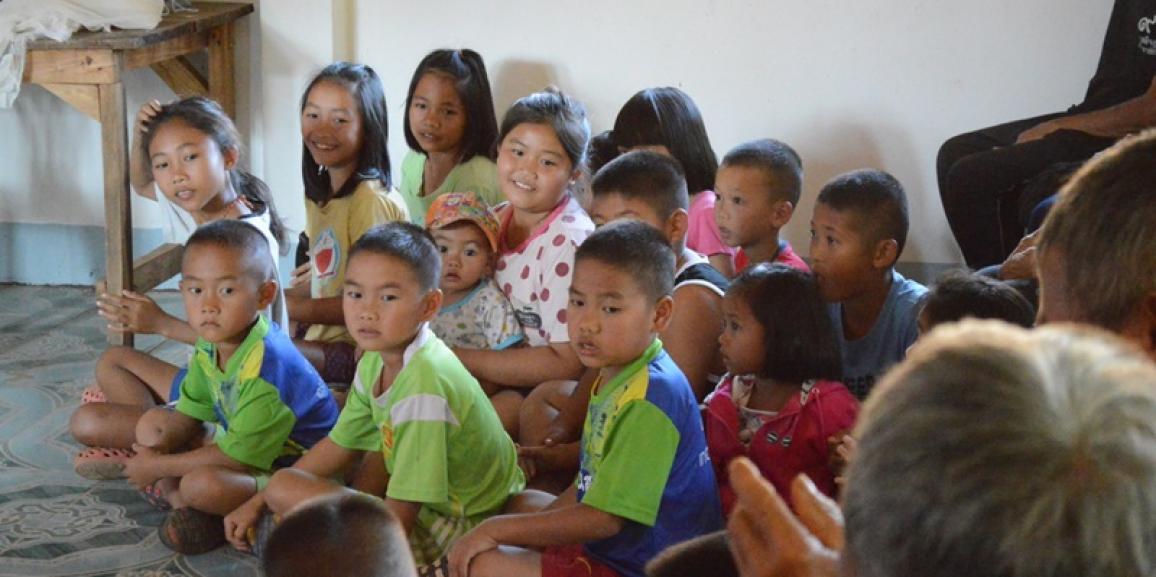 Romans 12:4-8 (ESV)
4 For as in one body we have many members, and the members do not all have the same function, 5 so we, though many, are one body in Christ, and individually members one of another. 6 Having gifts that differ according to the grace given to us, let us use them: if prophecy, in proportion to our faith; 7 if service, in our serving; the one who teaches, in his teaching; 8 the one who exhorts, in his exhortation; the one who contributes, in generosity; the one who leads,[f] with zeal; the one who does acts of mercy, with cheerfulness.
Christian churches are as unique as their many members. Whether you are a small group of 10 or a mega church of 10,000, the issues are generally the same differing only in scale. When it comes to prophecy, whether you believe that is foretelling a word from God or forth-telling by reading God's word to the congregation, we do that pretty well. Encouraging our folks to trust in God and live by faith in Him, in general we approach that subject in obedience. Serving in the body whether as deacon or program leader or workers, again, it is easy to find a place for your gift. Teaching and preaching, we can probably put a check next to that box. Generosity? There is room to grow there, sure, but the church in America is not lacking for resources. Leaders? There are entire sections of your local Christian bookstore devoted to Christian leadership. We do need more, but we do have a great many. Doing acts of mercy? Hmmm. It is not that we fail at it. It is just not something that we do as well as some of the others.
The need is so great. In some parts of the U.S. the need is very great. In the majority world the need is even greater. A church can quickly get overwhelmed if they take the time to really look at the vast nature of the problem. Whether it is fatherlessness, wide spread displacement of people groups from regions they've lived in for millennia due to war, famine, the financial destruction that can be unleashed on a nation from corrupt governments, or the trafficking of labor and sex that come about because of all these issues, mercy is hole impossible to completely fill. Mercy is much needed in our day. Mercy is commanded by Christ. Mercy was in the ultimate sense demonstrated by Christ. Mercy is gifted to the Church. Mercy, Gospel centered mercy is brought into the world through Jesus Christ, via His Church. What does all this have to do with Rescue 1? Everything.
At Rescue 1, our staff is made up of Christians from diverse theological traditions and regional backgrounds. We understand that there are real theological differences that can be stumbling blocks for fellowship. We're not talking about the carpet color at a church, we are talking about serious theological disagreement. Yet the church is one just as her God is one. How can we find unity in the world? I believe that mercy is one major area that we can call agree upon.
While we may not all meet together on Sunday we can band together, put aside our differences, pool our resources, and use the gift of mercy granted to the body to put hands and feet into the dying world to demonstrate the Truth of the love of God we all speak of from our pulpits and class rooms. Rescue 1 wants to help the local church be the hands and feet of Christ in their communities by helping them show mercy to the most vulnerable wherever they encounter them. Whether you live in the U.S., Thailand, the Philippines, or in some other region of the world, we want to make ourselves available to you to help you fulfill the command of Christ and use the gifts of Christ for His glory. We want to be an instrument in the Savior's hands to bring unity to the His church in the area where it should be the most easily established…. in acts of mercy.