This has been an amazing year for us and you together. We have been able to accomplish so much regarding the prevention and response of trafficking cases in Thailand and the U.S. Here is the number of lives WE (You and Us) have directly touched and empowered this year:
USA

23 Rescues
14 Prevented children
525 consistently every month and another 100 new or sporadic "1's" through Special Ops – Community Outreach

INT'L

15 Rescues
130 Prevented children
175 consistently through Community Outreach
We wish to share two brief stories with you.
We can not share their picture with you.
USA – "J and A"
"J" – "I just got out of there. After I finished my "date", I ran! I just took the money i made from my John's and bought a bus ticket to anywhere i had enough money to go to. Can you believe that he still made me work after he beat me, with his gun, and me bring 28 weeks pregnant. I just had to get away for my baby!"
When she came to us, her face was badly bruised, bleeding and one eye looked like it was about to fall out from the many beatings she took from the pimp. Now, she is truly safe and recovering from all she experienced from her many years of abuse and being controlled by her trafficker. She has detoxed and given birth to a beautiful baby girl. Now, she is working through her program to heal, empower herself, reintegrate into a community and provide for her and "A".
INT'L – "M"
During an afternoon staff meeting we received a call from one of the foster care children.
"M"'s sister – "She has come home! She is finally home.! We have not seen her for 10 years. She is home! PLEASE come help her! HELP us! She has been hiding in the jungle for 3 days because she is scared. What do we do?
So, Lacy and our Thai team rushed out to investigate and help. What they found was a brave but completely freighted 27 year old women who ran from her capture of 10 years. He had been drugging her to control her and also had her sign a debt contract that he "tallied up" for her to pay before he would release the contract. But every month the "debt" would increase far beyond anything she could ever pay. She told us that he would come looking for her  and harm her mom and maybe take her and her sister this time. So, we went to where she was held captive in the large southern city, confronted him, paid her debt and he released her from her debt.
These are the kinds of opportunities you are supporting. These are the kinds of lives you are changing. These are the "1's" you may never get to meet here on earth but because you pray and give will get to meet them in Heaven when we all meet Jesus!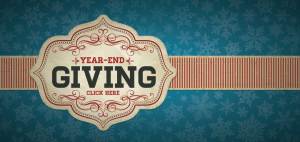 Please consider giving to empower the lives of those we serve. Give a Year-end gift of at least $100 and pledge to give a monthly gift of $50 or more. Is the life of a "Prevented 1" or a "Rescued 1" worth $700 to you? This is only a small sacrifice of $700.
6 ways you can get involved and Rescue 1 Today:
Make us our 2015 New Years Resolution! COMMIT to give monthly and change the life of your "1"! DONATE today to help us finish this year strong and begin next year with the fuel and confidence to engage human trafficking offensively. Read more and Donate…
Help us raise $15,000 to improve the living conditions of Grace Oasis: INT'L – Thailand. Read more and Donate…
GIVE a generous one time gift to help us reach our goal to open a Safe House in Tennessee! Read more and Donate…
Join us in Real-time, Urgent prayer requests by Texting I'm In! to 615-379-8399!
Prevent and Respond to trafficking incidents and/or cases by starting or joining a R1 Task Force. Send us an email.
GO with us on a Mission Trip to Thailand! Read more and GO!
WE THANK YOU FOR YOUR PRAYERS AND SUPPORT. PLEASE REMEMBER YOUR GIVING SAVES LIVES AND INTRODUCES THEM TO CHRIST! ENDING SLAVERY IS YOUR HANDS!
Sincerely, Your Rescue 1 Team
Bradley    Ashely    Chelsea    Shannon    Lacy    Kevin    Melinda    Rich    Daniel    Ashely G.    Tara    Hamilton    Kaley   Stacy    Lexie