Our vision for Restoration is called Grace Oasis: a Safe House and Recovery Program for minor and adult survivors of slavery & human trafficking that will promote healing through caregivers and counselors pouring into the survivors through case management and advocacy and committed community partnerships providing intensive aftercare services to foster physical, mental, emotional, and spiritual healing.
We have developed a 4-Phase Trauma Informed Recovery Program is designed to encourage safe and successful reintegration of survivors by slowly transitioning them into stages where they will encounter real-world friends, mentors, families, and situations.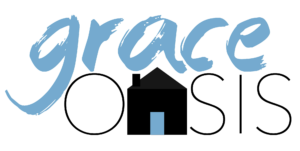 Leigharra's House
Grace Oasis from Rescue 1 Global on Vimeo.
Restoration: Grace Oasis USA After Care & Safe House Program
We are excited to be opening our very first home for minor girls here in the US.
Our first home is focused on girls ages 10-17 and our new 2nd home will be both a transitional space and a home for women and their children.
The Grace Oasis Aftercare Program here focuses on the following:
Psychological
The residents of Grace Oasis USA attend mandatory weekly therapy sessions with a Master's level licensed therapist specializing in Trauma Focused Cognitive Behavior Therapy. We have seen tremendous results with this model of therapy, which is an evidence-based model of therapy that works well with children who have experienced severe PTSD. The therapist also utilizes the following inventories with each resident (pre-and post-treatment) and scores are recorded to measure success: UCLA PTSD Index-RI; Child Depression Inventory; Trauma Symptom Checklist; and Strengths/Difficulties Questionnaire. The residents who need additional counseling are provided with an addiction counselor. We also partner with a local agency that provides intensive in-home services for residents who need this service. We offer art, music, pet, and equine therapy as an option, but they are not mandatory.
Educational
Residents of Grace Oasis USA are provided a Private School education with a Master level teacher that customizes their curriculum based upon their needs and assessment scores. Our onsite Private School offers both computer based and text book classes. If a resident is age 16 or older, she can participate in GED classes at a local community college, if she wants to earn her GED. She can also participate in dual enrollment at that community college to earn college credits. We also offer a variety of life skills and enrichment classes.
Social
Residents of Grace Oasis USA participate in a wide variety of social activities, such as group outings, concerts, educational field trips, overnight retreats, youth group events and more. We do our best to incorporate 'normal' teenage activities into our program.
Physical
The residents attend the gym, which also offers personal trainers and a variety of classes. We also have several fitness instructors who come to the house for several different physical fitness classes on-site. Some of our residents are given the opportunity to play sports in community leagues. We also have several nutritionists who help to develop personalized healthy eating plans.
Empowerment / Job Skills / Income
Residents over the age of 16 can apply for a paid, educational fellowship through our "HandMade Products for Change" program, in which they receive a monthly stipend for 10 hours per week. They make hand-made products and go through a job skills curriculum we developed that lasts for just one semester (12 weeks) or continue on for the additional semesters. They learn financial management, how to work with difficult people, resume building, interview skills, leadership, and much more. Those who are 16 years old or older, after they have worked our in-house work program, they may also have the opportunity to work out in the public with those who are partnering to employee those we serve.
Legal
Residents are provided Pro Bono legal assistance as needed.
Spiritual
Our staff and volunteers share a common faith in Christianity. While we are a faith-based organization, we do not "force" our beliefs on any of the residents. We operate in a very accepting, loving, non-judgmental manner. The atmosphere of our house includes prayer, Bible study, and Christian music. It is our hope that our residents will choose to participate, but we will not force them to – nor will they receive any judgment or reprimand if they choose not to. We have a non-discriminatory policy and we provide our services to clients in need regardless of their race and religion.
Goals of all of our Grace Oasis After-care programs
To provide a dual-informed (paired over-comer & non-victim) model of aftercare with a personalized recovery and development plan for each survivor.
To open quality holistic Safe Homes offering immediate shelter, residential care and transitional housing for women, women with children and children who have been trafficked and/or experiences some form of commercial sexual exploitation.
To provide resources, mentors, and counselors that address and empower the whole person, i.e. emotional, intellectual, physical and spiritual health and wellness. Including training and assistance in life skills, GED and/or Secondary Education, Trauma Therapy, Equine Therapy, community activities and much more.
To ensure a safe, healthy transitioning that foster opportunity for survivors to flourish, to become empowered self-sufficient individuals and go on to live full, productive lives.
A Typical Day at our home!
8 am Wake up, shower, dress, make beds
9 am – 10 am Breakfast hour – Residents make their own breakfast in their own kitchen
9:30 am – 10 am Morning Prayer and Scripture reading (not mandatory)
10 am – 3 pm Home School or GED prep
12 pm – 1 pm Lunch hour – Residents make their own lunch in their own kitchen
3 pm – 5 pm Life Skills, Recreation, Gym, Crafts, and other Activities
5 pm – 7 pm Dinner and clean up – Residents have dinner as a family with the live-in staff
7 pm – 9:30 pm Free Time (Phone calls, the Internet, Showers, Laundry, Chores, etc.)
9:30 pm – 10 pm Family time in Living Room to discuss day
10 pm – 10:30 pm Quiet Time in Bedroom
10:30 pm Bedtime
*On Weekends the schedule is much more flexible and includes a variety of outings and extended bedtime hours.
**The Weekday schedule can vary with weekly counseling appointments, mentor visits, and doctor visits.