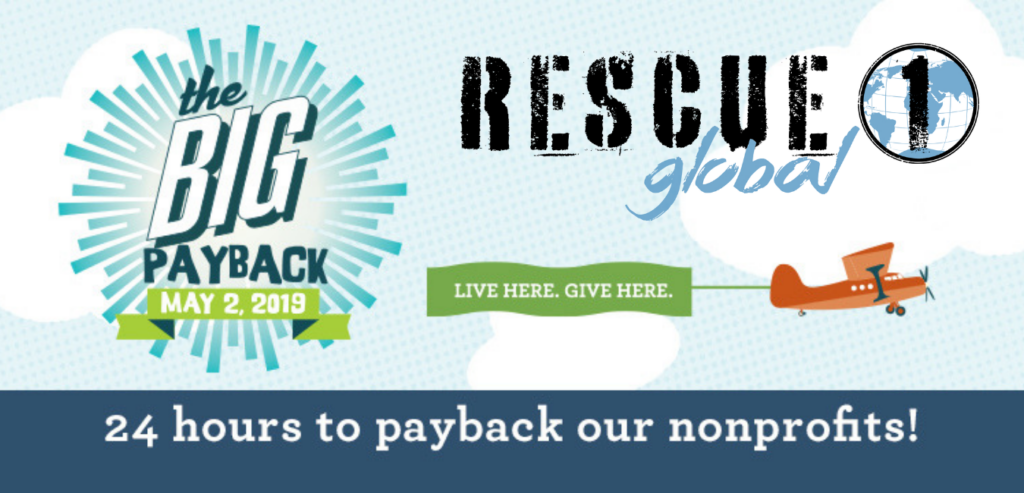 IS PARTICIPATING IN THE BIG PAYBACK
The Big Payback annual giving day is returning on Thursday, May 2, and Rescue 1 is excited to take part in this monumental event.
The Big Payback, hosted by The Community Foundation of Middle Tennessee, is a community-wide giving day that celebrates Middle Tennessee's spirit of generosity and supports the life-changing work of area nonprofits.
Kicking off at midnight on Thursday, May 2, the 24-hour online giving day helps organizations, like Rescue 1, raise much-needed funds and bring awareness to pressing needs in our community.
Gifts made to participating organizations during The Big Payback are amplified by incentives and awards and may help us qualify for special prizes and bonuses throughout the day.
In the past five years, The Big Payback has helped raise more than $12.5 million for more than 1,000 local nonprofits – including schools and religious institutions. Participating organizations have received gifts from 24,716 NEW donors they may have not otherwise reached.
We hope you'll support us and our mission to continue to fight Human Trafficking on Thursday, May 2 during The Big Payback.
For more information, contact us or visit www.TheBigPayback.org. Thank YOU for your support!