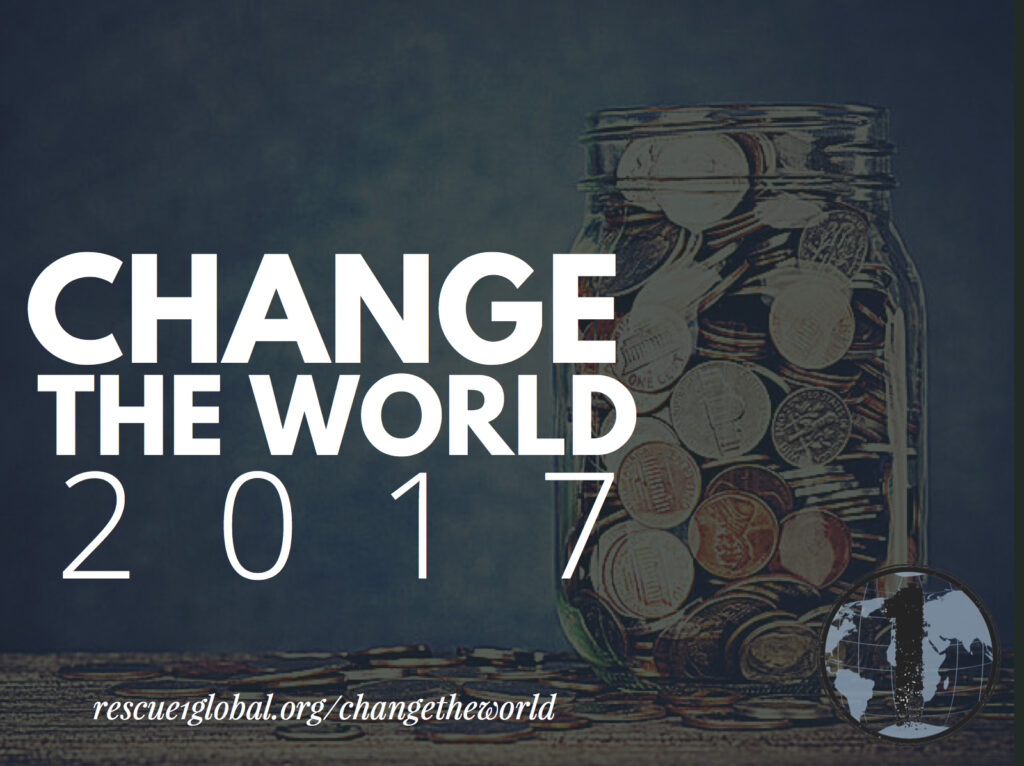 STEP 1:
Grab an empty jar, can, or jug.
STEP 2:
At the end of each day, retrieve the coins from your pockets, the bottom of your purse, or underneath your couch cushions and put them in the jar.
STEP 3:
Repeat every night!
STEP 4:
When you jar is full, take it to your nearest coin counting station, or wrap coins and take them to the bank and exchange them for cash.
STEP 5:
Write a check for the amount in the jar or send cash by mail to:
Rescue 1 Global
6688 Nolensville Rd
Ste 111/167
Brentwood TN 37027
You can download these graphics to use and share with your church, community group, family, and friends!